About Arena Event Planning
Arena Event Planning provides professional planning and coordination for weddings, parties, & special events in Elk Grove, CA & surrounding areas. We help to make your special day a perfect reflection of your style and taste, while minimizing your stress in planning. We believe that all events, both large and small, deserve the utmost attention and care. Exceptional service, organization, mindful attention to detail, & creativity are the motivational forces behind our business. Although you may know exactly what you want for your event, stress, time constraints and uncertainty can keep you from bringing what you want to life. Arena Event Planning will be there to answer all your questions and make sure what you want is embodied in the planning process and in the final outcome. We look forward to getting to know our clients and working with them every step of the way to create events that are exclusively theirs.
Nikki, Planner & Coordinator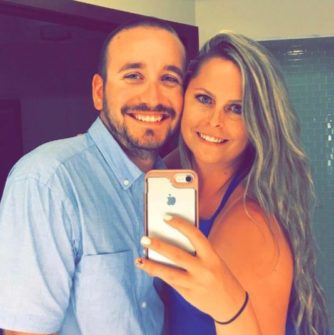 Hi! I'm Nikki, owner and your planner/coordinator for Arena Event Planning.
I am currently living in Elk Grove, Ca with my husband John & my daughter, Bailee. I love traveling, spending time with my family and friends, and cooking. I enjoy planning wedding and events, big or small and seeing them through from start to finish.
Planning parties has always been a passion of mine. It was when I was planning my own wedding that I realized my love for weddings was a bit stronger than the average person. I enjoy every aspect of the planning process; the overwhelming tasks of organizing, scheduling and attending meetings, and budgeting. The thing I love most about my job is the opportunity to immerse myself in the clients stories and then draw inspiration from them to create events that are personalized down to the finest detail.  Following my dream to turn my passion into a business, I created Arena Event Planning. My ideal client cares about those details as much as I do and together we can create an event that is not just attended, it is experienced.